BELENOS SKIN BOTANIQUE
Regular price
Sale price
£12.00 GBP
Unit price
per
Sale
Sold out
Indulge in the opulence of our Luna Bath Oil, a luxurious creation that draws inspiration from the natural earth elements and the captivating power of flowers. Our exquisite blends are meticulously crafted to elevate your evening ritual to new heights of decadence. Harnessing the mystical energy of the moon, our Luna Bath Oil is designed to align with its various influences - from cleansing and intention-setting to taking action, releasing, and renewing.
This divine elixir is a nourishing blend that revitalizes the mind, body, and soul, making it the perfect addition to your daily meditation or an indulgent bath.
Experience the ultimate in luxury with our Luna Bath and Body Oil, a sumptuous creation that will leave you feeling rejuvenated and refreshed.
Coconut Oil contains nourishing fatty acids that help hydrate and protect skin. These include linoleic acid (vitamin F), which helps skin retain moisture, and lauric acid, which has antibacterial properties.
Rosehip Seed Oil   contains Vitamin A which could help delay the effects of skin aging, assists with cell regeneration, and promotes collagen and elastic levels to increase. This results in firmer, smoother, and more youthful skin with greater elasticity.
Ylang Ylang A sweet floral, deep, exotic and  oil that is said to heal, and  give comfort, whilst cleansing the body mind and soul.  Ylang Ylang is often used to increase happiness and can be helpful  during times of sadness. Ylang Ylang can help to maintain moisture and oil balance of the skin, and keeps the skin looking hydrated and smooth that 
Juniper Berry Oil Promotes relaxation: Considered in folklore as a natural anxiety remedy, Juniper Berry Essential Oil is renowned for its positive effects on relaxation responses in the brain. Both the branches and berries of the Juniper plant have been used for medicinal and spiritual purposes. However, the Essential Oil from the berries is of a far superior quality.  A Natural healer and defender of  your skin, body and mind
Vanilla Widely used as an ingredient in perfumery to instil comfort, euphoria and relaxation. More than just a sweet fragrance, Vanilla possesses several therapeutic properties that can be beneficial for your health. 

Well-being
Each blend combines the right ingredients with the right natural aroma from therapeutic essential oil to create an appealing and unique bathing experience.
Essential oils hold the power to transform your mood, lift your spirits and nourish you soul with a sense of comfort and well being.


200ml
Share
View full details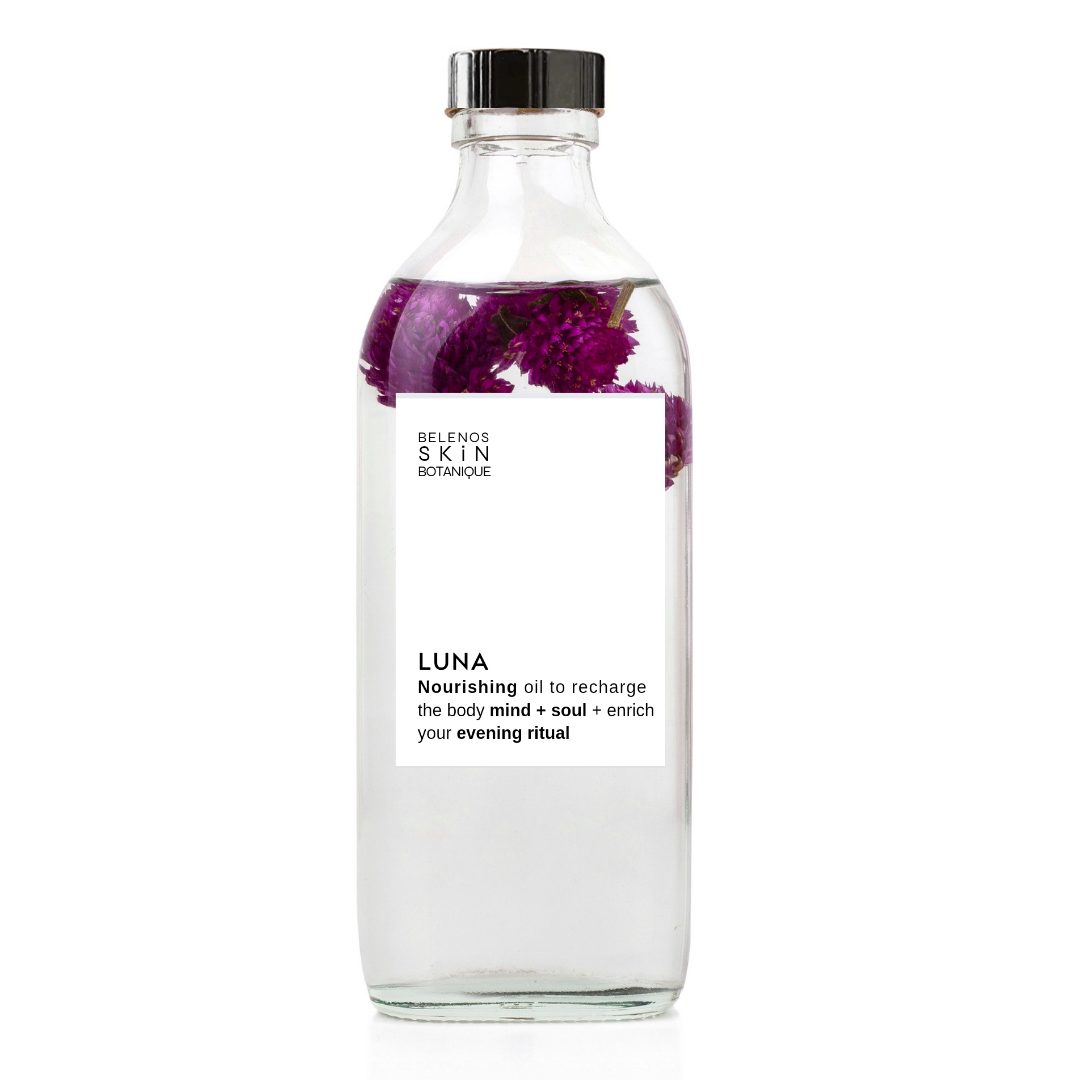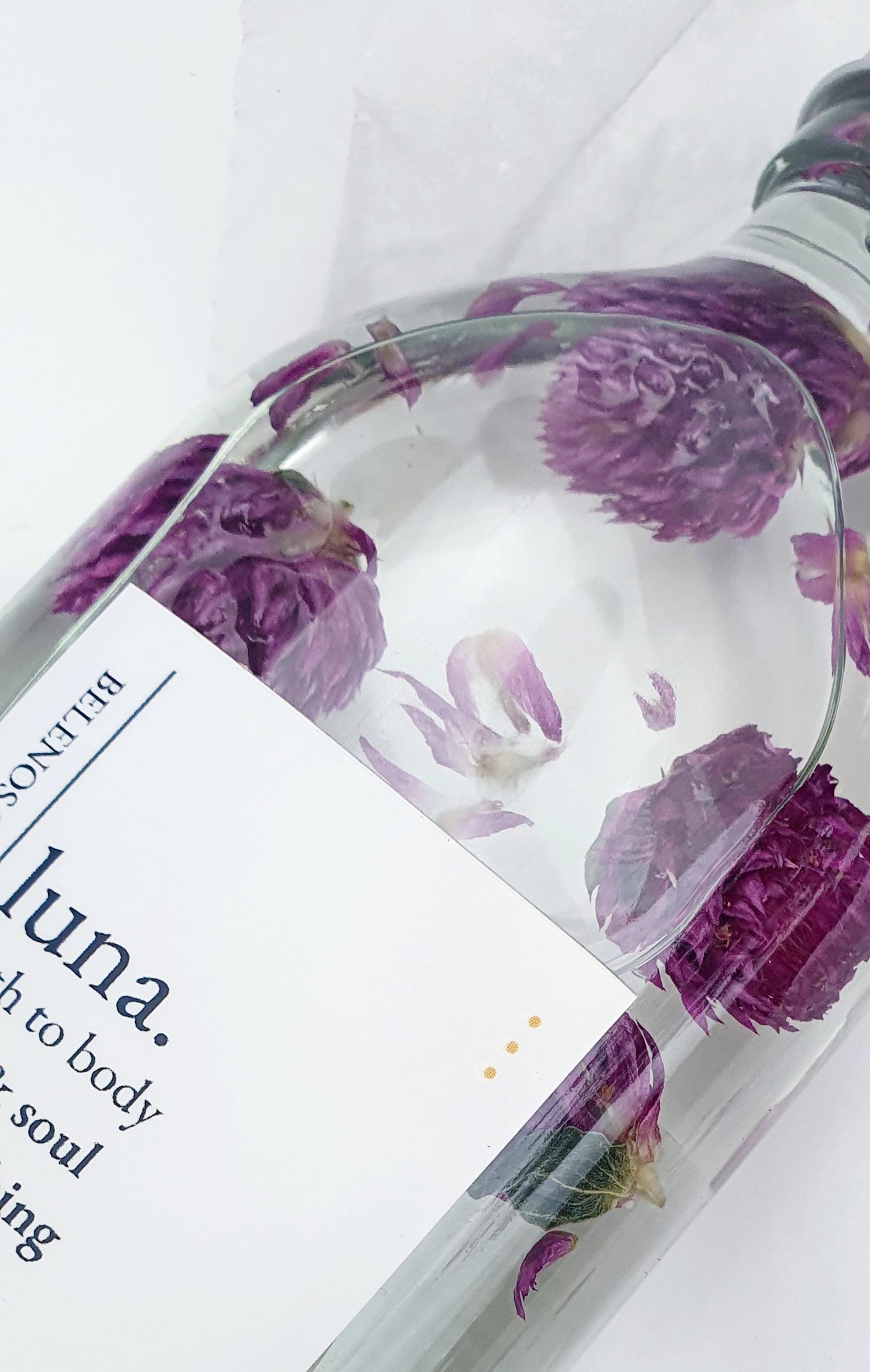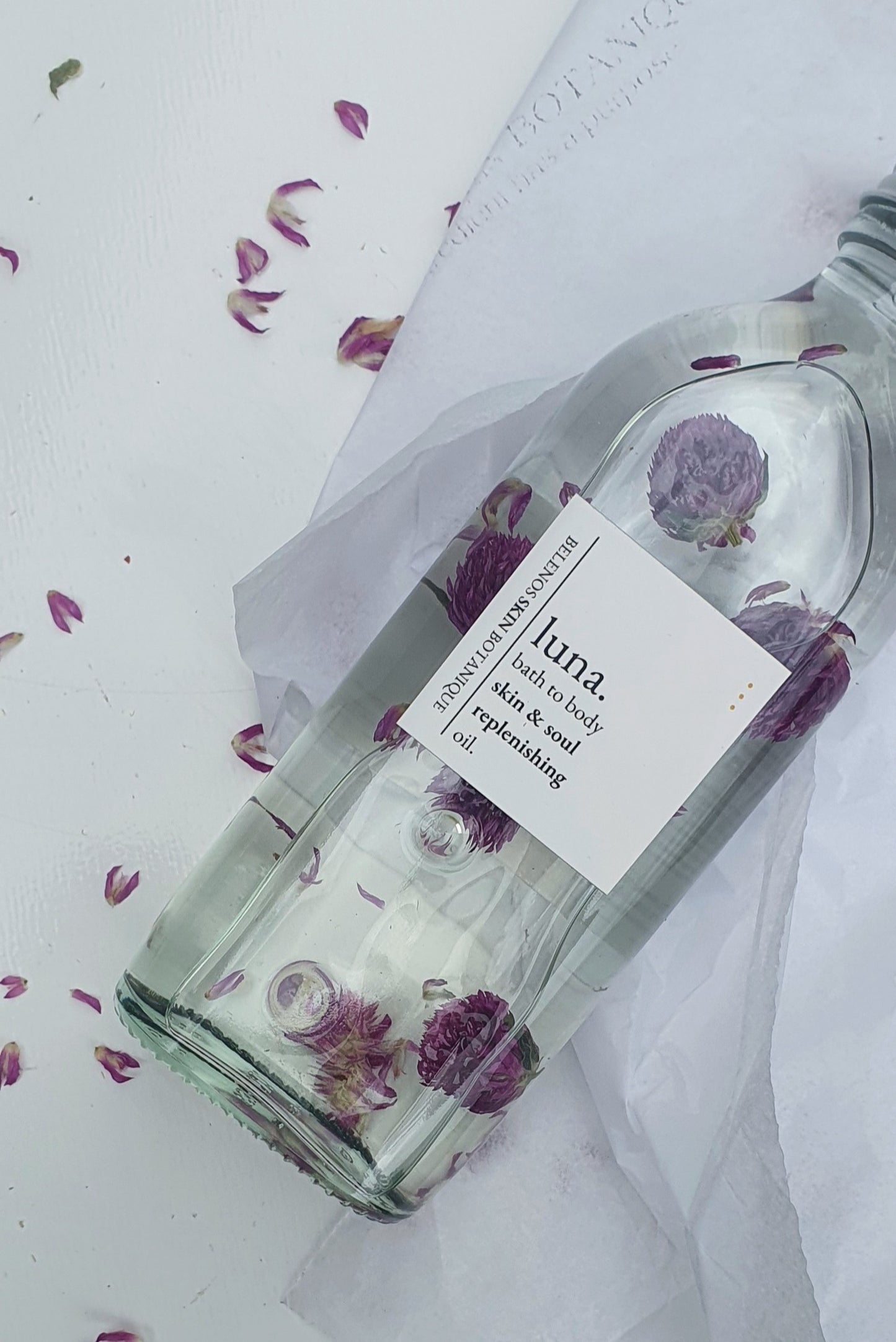 Answer your customers' common questions
Why is oil a little ligter/darker than my last oil

When you first try our all natural concentrated cream balms and oils, you may find them a little richer than standard commercial water based products. This is because our creams and oils are natural concentrates. They do not contain water. This is what enables us to avoid using harsh preservatives and emulsifiers. Every batch is handmade using traditionally artisan method blended only with pure and natural ingredients from nature. Using this method and natural ingredients can sometimes result in a variation in colour, texture and scent of the finished cream. This will not affect the quality of your product and the great benefits are always the same!
My product is melting, what shall I do?

In order to improve the stability and preserve function we recommend that you store the products out of direct sligt and below 25C. During warm weather it is normal for our creams and balms to become a little softer, if you belive that the prodct is goig to melt into a hot mess, please pop into the fridge for an hour or so in order for the product to solidify, this will not affect the quality of your butter/balm.
List another frequently asked question